John Burns is Newly Certified as an Accredited Estate Planner
Jan 2, 2019
Cleveland, Ohio – John Burns is newly certified as an Accredited Estate Planner® (AEP®) designee by the National Association of Estate Planners & Councils (NAEPC).
The Accredited Estate Planner® (AEP®) designation is a graduate level, multi-disciplinary specialization in estate planning, obtained in addition to already recognized professional credentials within the various disciplines of estate planning.  The AEP® designation is available to actively practicing attorneys (JD) and Certified Public Accountants (CPA); or those currently designated as a Chartered Life Underwriter® (CLU®); Chartered Financial Consultant® (ChFC®); Certified Financial Planner (CFP®); Chartered Financial Analyst (CFA); Certified Private Wealth Advisor® (CPWA®); Chartered Advisor in Philanthropy® (CAP®); Certified Specialist in Planned Giving (CSPG); or Certified Trust & Financial Advisor (CTFA).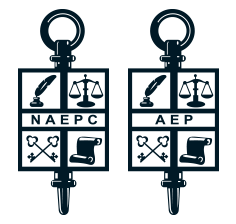 It is awarded by the National Association of Estate Planners & Councils to recognize estate planning professionals who meet stringent requirements of experience, knowledge, education, professional reputation, and character.  An AEP® designee must embrace the team concept of estate planning and adhere to the NAEPC Code of Ethics, as well as participate in an annual renewal and recertification process.
The NAEPC is a national organization of professional estate planners and affiliated local estate planning councils focused on establishing and monitoring the highest professional and educational standards.  NAEPC fosters public awareness of the quality services rendered by professionals who meet these standards.  NAEPC builds a team approach involving cross-professional disciplines to better serve the public's need for estate planning.