Practice Areas
Veterans Benefits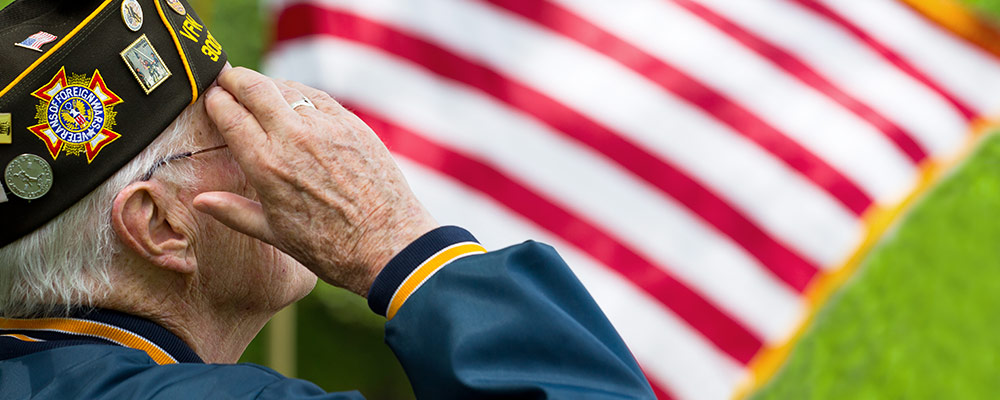 Veterans Benefits can come in many forms, but the most common is Aid and Attendance and can be used by both veterans and their spouses even if the veteran has passed away.
There are over 25 million veterans in the United States, and the Veterans Administration offers a variety of benefits. However, most believe that veterans' benefits are only for service men and women who were wounded or disabled during active duty. In fact, there are substantial benefits available for wartime veterans and their spouses to alleviate the strain of long-term care expenses.
Many veterans are battling chronic conditions and are struggling to pay for expensive care as they age. In-home caregivers, assisted living communities, or other care facilities are unaffordable. Fortunately, the Department of Veterans Affairs offers a benefit referred to as "Non-Service Connected Pension with Aid and Attendance" or colloquially, "Aid and Attendance."
This financial benefit is available to Veterans or their surviving spouses who meet the strict eligibility requirements. The eligibility requirements include recognized military service for a minimum of 90 days, one day of which was during wartime; meeting the discharge requirements; unreimbursed medical expenses exceeding income; limited assets such as cash and investments; and life expectancy according to the VA criteria.
Aid and Attendance is a VA monthly, monetary, tax-free benefit with no requirement of a service-related injury or disability. Spouses may be eligible even if the veteran has passed away. However, once medical and financial requirements have been met, Aid and Attendance can help pay for in-home caregivers or for care in a facility such as a nursing home or an assisted living community.
The Aid and Attendance Benefits are currently as follows:
Maximum Monthly Benefit for Surviving Spouse: $1,176
Maximum Monthly Benefit for Single Veteran: $1,830
Maximum Monthly Benefit for Married Veteran: $2,169
Maximum Monthly Benefit for Married Veteran Couple: $2,903
The cost of assisted living, nursing home or home health care is substantial. VA Aid and Attendance Benefits can help with these costs by providing a tax-free monthly benefit for qualified veterans and their surviving spouses. We have found that the benefit can mean the difference between affording needed care, and running out of money due to high care costs.
There are only three types of persons who are authorized to provide a veteran with assistance filing a claim for veterans' benefits:
An attorney licensed to practice law in your state.
A veterans service organization such as VFW, American Legion, Am Vets, etc.
A state or county official of the Department of Veterans Affairs in your state.
John Burns is an Accredited Attorney by the Department of Veterans Affairs, and the firm has a benefits specialist with 20 years of benefits experience working for the VA to guide our clients through the process. Together, they will evaluate the assets, income, age, and care needs/costs of the Veteran or surviving spouse in order to determine eligibility qualification. We take a comprehensive approach to benefits planning and seek to ensure that VA benefits are coordinated with other available long-term care benefits. We help you to understand the options.